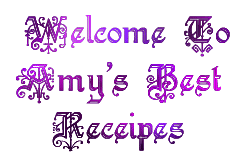 We hope we can share with you some of our best loved recipes.
We have compiled these through Family hand me downs, Cook Books old and new, and of course plain old curiosity of what would this be like.
Take your time look around I'm sure we have something that you will love to make.